Lake Powell Category
Your Link Page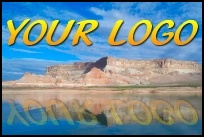 This page will contain your copy and contact information. You provide your logo and up to 3 images, with copy, email, contact information and website address.
Your long description will go here.
Advertising with www.powellguide.com will increase your exposure and bring more qualified customers to you! www.powellguide.com receives an average of 30,000 visitors a month!
Contact Information

Email: powellguide23@gmail.com
Toll Free: 1-800-440-6507
Local: 928-526-3666


Mail: P.O. Box 3645
Flagstaff, AZ 86003